If you're looking for a new knife to take out hunting, you'll definitely come across Buck during your search. The American brand has been at the forefront of knife making for nearly 100 years and make a range of great knives for many different hunting needs.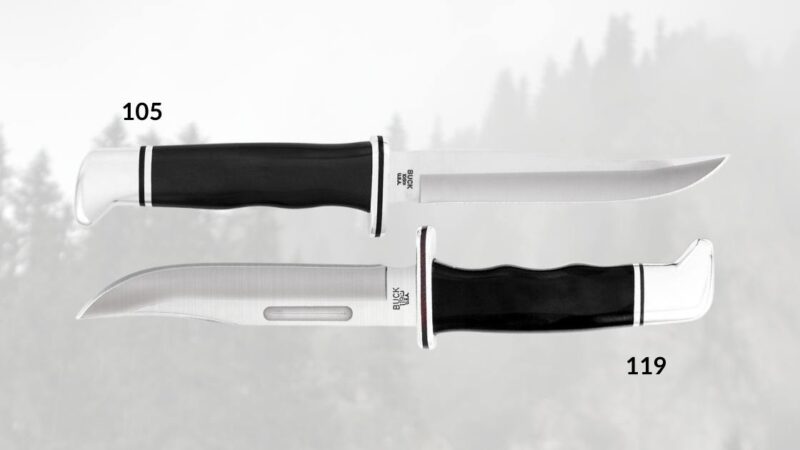 In this article, we'll be putting two of Buck's top hunting knives side-by-side to help you in your search to find the best hunting knife for you.
Comparing the Buck 105 vs Buck 119? In this article, we'll take you through the specs, price, and comparisons of the Buck 105 Pathfinder and the Buck 119 Special Hunting Knife. Both are absolute classics of the hunting range. However, they do have some critical differences that make them perfect for different scenarios.
[Read more…]