When literally translated, gyuto means "beef knife" or "cow sword" in Japanese. It's the Japanese iteration of the Western or European chef's knife, except that it tends to have a thinner and sharper blade. Typically, this is a knife that is considered to be quite versatile in its use even though its name suggests that is predominantly used for beef cuts. Gyuto knives have a standard shape, but it comes in all sorts of different sizes ranging from 150mm to 360mm. However, the 210mm variant seems to be the most popular one. In this article, we'll take a look at the best gyuto knives on a budget.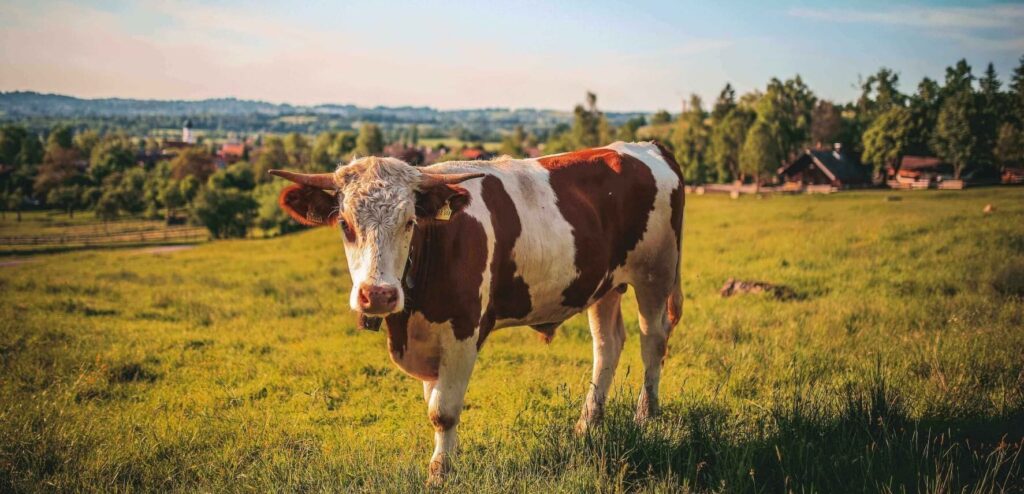 If you're reading this article, it's likely that you're in search of a budget gyuto knife that can do the job without breaking the bank. Don't worry. There's no need to invest all of your savings into a kitchen knife. You can find a bunch of options on Amazon that are good quality, despite a price tag of <$90. This article is going to help walk you through which budget gyuto picks are available, and the process of deciding on which knife is right for you.
At A Glance: Best Gyuto Knives on a Budget
If you're looking for some quick picks, here they are! Keep reading for more product choices, more information related to the best gyuto knives, and how to choose the right gyuto for you.
Gyuto knives we'll be looking at in this article:
Tojiro DP Gyutou – 8.2-inch blade, VG-10 steel, stain resistant
Yaxell Mon 8″ Chef's Knife – 8-inch blade, Micarta handle, VG10 steel
Okami Knives Chef Knife – 8-inch blade, Pakkawood handle, stainless VG10
Seki Japanese Gyuto Knife 8-inch – beginner-friendly lightweight stamped knife with rust & stain resistance
ZHEN Japanese AUS-10 3-Layer Forged Gyuto Chef Knife, 9.5-inch – longer blade, non-slip grip, lifetime warranty, aus-10 steel
HONMAMON Chef's Knife 240mm, Aogami Steel Japanese Gyuto – double-bevel, plastic handle, aogami steel
So without further ado, let's dig in!
When you think of a knife that is designed to just purely do its job, you think of the Tojiro DP Gyutou. It's a fairly simple chef's knife without any bells and whistles. It's sharp and it's easy to use. It's sleek and it's simple. It does what it's supposed to do, while keeping the price affordable. This is the most popular knife out of those we're covering on this article, with over 600 reviews on Amazon at the time of writing.
The VG-10 steel is excellent quality, probably the best you can find in this price bracket.
If you want something longer, there is a 10.5-inch model available too, but it's a little more expensive. In terms of some of the best gyuto knives available online, add this one to your shortlist.
This all-purpose chef knife is handmade in Seki with VG10 stainless steel. It's hardened to an impressive 61 Rockwell hardness, and comes with a comfortable Micarta handle.
Yaxell are a well-known brand that have been around since 1932. This is one of their lower-end offerings, but you'll see from the reviews that it still performs excellently for this price range.
I love the katana sword wave line appearance!
If you're looking for a knife that is well-constructed, compact, and beautifully designed, it can be hard to go wrong with this one. The Okami chef knife is incredibly versatile and makes for a perfect one-knife collection for the casual chef. Like the Tojiro, this is made from premium VG-10 Japanese steel that is both very sharp and incredibly versatile. Whether you're chopping onions or slicing through large slabs of tenderloin, this is a knife that's definitely up to the task.
Okami knives are made in China, using imported Japanese steel.
Coming down the price range a little, we now have another 8-inch gyuto blade by Seki, a range manufactured by Kai.
This is a beginner-friendly affordable gyuto knife, with a wooden handle and a stainless, rust-resistance steel blade.
Being a stamped knife means it's lightweight, coming in at under 6 ounces (compared to forged knives, which are typically heavier). That might mean you find it a tad harder to get through some tough products like root vegetables, but it will still get the job done.
Traditionally, stamped knives are considered to be less durable, with inferior blade retention compared to forged knives. But in the modern day, this is becoming less & less the case.
Another pick that is on the lower end price-wise, but still value for money.
For those looking for a blade slightly larger, but still with a budget price tag, Zhen offer this gyuto knife is 9.5-inch and 10.5-inch options, which both come with a lifetime warranty "against manufacturer defects".
The AUS-10 steel is pretty well known for being resistant to everyday wear and tear, meaning that sharpening needs to be done less frequently.
The brown non-slip pakkawood handle is a nice bonus in this price range, too!
Now, if you're willing to stretch your budget just a tiny bit, this aogami steel gyuto from Honmamon could be another option.
Don't let the slightly 'cheap' looks fool you. This impressive Honmamon gyuto boasts of a 9.4-inch blade with a double-beveled design. That means that it can be used by both left and right handed people. Note that Honmamon warn that it doesn't come with a fine edge out of the box, so it should be sharpened as desired.
It's made out of aogami steel which is a high-grade carbon steel that comes with hardness and durability.
The plastic handle is arguably the weak point, when compared to some slightly cheaper products with pakkawood handles.
What's the difference between a cheap gyuto and an expensive one?
Before we move on to the different buying options that are available to you, it's better if you take the time to understand what makes a knife expensive in the first place. You might hear of some people, especially professional chefs, shelling out hundreds, even thousands of dollars on knives for their kitchen. Is all of that money even necessary when you can get the job done with something that'll cost you just $50-$60?
Well, the answer is that it really all depends on what your needs are. There are a myriad of factors that go into determining the price of a quality knife and here they are:
Overall Comfort
The first factor has to do with the ergonomics of the knife. Typically, the more expensive knives require a great deal of attention to detail in design and craftsmanship. These manufacturers spend more energy and manpower in developing knives that are just designed to be as easy to handle as can be. All of this added time, energy, and attention can really jack up the price of a particular knife.
Handle Material
Next, there is handle material. Of course, this particular factor boils down to personal preference. There are some chefs who prefer to use knives with plastic, steel, or wooden handles. However, the more dense a knife's handle is going to be, the more expensive it usually becomes. Also, knives with full and sturdy handles tend to be a lot easier to use as well.
Quality of Steel
Lastly, and most importantly, there is the quality of the steel. It should go without saying that the higher quality the steel, the more expensive the knife is going to be. When good-grade steel is used to manufacture a knife, these blades tend to be a lot stronger. This means that they are sharper and stay more durable over time. They also tend to be a lot easier to sharpen and maintain.
There are typically three types of steels that are used to manufacture knives: tool steel, carbon steel, and stainless steel. Stainless steel tends to be the most expensive form of steel to use for knives, but they are also of the best quality. The blades of stainless steel knives tend to last longer due to its ability to withstand corrosion.
Read also: the best cutting boards for Japanese knives
How to Choose the Best Knife for You
If you're looking for the one best knife to rule them all, you're not going to find that within this list. The truth is that there isn't the one best knife for everyone as it's all relative. However, this guide can help you with figuring out which knife is going to work best for you based on a variety of factors, such as:
Sharpness
First, you want a sharp knife. That's the whole point of a knife, isn't it? It's about having a device that can seamlessly cut through your food during your kitchen preparations. There's very little point in spending money on a cheap knife if it doesn't adequately perform its duties in the kitchen. You still want to make sure that you're investing in a sharp knife while working with a lean budget.
Heft and Comfort
Next, you have to factor in the comfort and heft of a knife. Typically, the better hold you have over a knife, the easier it will be to use. There are many factors that go into determining the comfort of a knife such as handle material and ergonomics, blade height, and more.
Durability
Lastly, you want a knife that you know is going to last you the ages. Just because you want something budget-friendly doesn't mean you're okay with a knife that'll barely last you a year. The longer your knife is able to last, then the more money you save by not having to replace it every so often.
Final Takeaway
Just because you're living within the "budget" range doesn't necessarily mean that you have limited options. As you can see, there are still loads of different options that are available at your disposal in spite of your lower price range. Just because you don't have tons of money to blow on a luxurious kitchen knife doesn't mean that you can't get something nice.
Any knife that you settle on today should be more than enough to do the job.  Without question, these are the best gyuto knives we've seen in the market to date. But be sure to check back, as this list may change.
The most important thing here is for you to do your research and gather as much information as possible. This way, you know that you're making an educated and well-informed decision on a worthwhile investment for a kitchen essential.