Survival-craft is one of the key things to learn outdoors. Most of the time, you may come across a problem that modern life has rendered obsolete. In these moments, you'll need to rely on your wits as well as what you currently have on you.
It pays, then, to be prepared when you need to be.
Equip yourself properly with the right plan, the right clothes, and especially the right survival gear. A survival knife is a must-have, and Buck's 620 Reaper is a solid choice if you're on a budget.
Buck's tradition of making knives for over 100 years can guarantee you some of the sturdiest and reliable tools out there. Even though the 620 Reaper comes at a relatively low price, it is still made in the USA, and still comes with Buck's lifetime guarantee.
What's great about their products is they often come at a reasonable price point so that your needs can easily be met without having to break the bank.
The Buck Reaper, or the 620 Reaper, is a sturdy fixed blade survival knife coming at a very reasonable price.
Despite this price, it has fantastic features such as a coated-stainless steel blade, a nylon-molded grip, as well as a long 6-inch blade that keeps its edge longer and is easy-to-sharpen.
What to Consider About Your Survival Knife
You should always pick the right gear you take out with you on a trip. The last thing you want is your tools breaking down mid-way and having to work twice as hard without them.
Hence why you need to check what materials make up your knife properly. This can go beyond just the metal in the blade, such as how it is shaped, what kind of handle it uses, whether it's "full tang" or not, and even the sheath you'll be using it with.
All these features and more are crucial to getting something worthwhile for your next adventure, so we decided to help out and review the Buck Reaper to see if it lines up with what you'll need.
The Buck Reaper 620: Features & Specs
The Buck Reaper 620, as mentioned above, is reasonably priced amongst the survival knives in the market and sports some of the best materials as well.
Buck Knives' legacy in their craft lends to their ability to create unique and long-lasting products without creating any unnecessary features that just get in the way.
A quick rundown of the features that the Buck Reaper offers:
420HC stainless steel
6 3/4-inch drop point Blade
Injection-molded nylon Handle
Heavy-duty nylon sheath
420HC Steel
The 420 HC stainless steel is a common metal used in a lot of different types of knives.
Relatively easy to forge, the HC also stands for "high carbon," as additional carbon materials are composite within the blade to increase its edge retention over longer periods of use.
While it is a common blade metal in the market, Buck knives go a step further with its signature heat treatment that improves not only edge retention but also the durability and corrosion resistance of the survival knife itself.
The unique black traction coating gives the blade a heavy matte finish, which lets you hold the blade proper in case of the need to do some close-up work.
It also doesn't hurt that the black traction coating gives it a strong black finish that looks as good as it performs.
6 3/4-inch Drop Point Blade
Now the 620 Reaper is a fairly large blade compared to a lot of different survival knives out there, coming in at a blade length of almost 7-inches long. Overall, expect a total overall length of 11 inches with the handle.
This is incredibly useful when doing tasks that require a large amount of work as it reduces the time it takes to complete it.
For example, say you need to collect firewood for your camp. The Reaper's 7-inch blade has you covered much better in this scenario vs. the average 3-4 inches found in other survival knives.
The blade also comes to a drop point tip, which is common amongst survival knives, keeps the edge thick and durable while giving the blade a precise endpoint to deal with. This can be useful when preparing camp and doing some bushcraft work.
Injection-Molded Nylon Handle
The nylon handle slabs that finds itself on the Buck Reaper gives you a comfortable tactile grip while remaining sturdy and long-lasting.
An injection-molded manufacturing method ensures that the nylon used is compact and solidified to a point where its durability is improved and resistant to cracking.
The handle slabs are then attached to the tang through a combination of rivets and epoxy. The molded nylon handle also has an upper and lower hand groove mold, which provides better stability when working with the knife.
The Reaper 620 also comes in a full tang, where the blade body extends all the way past the handle and protrudes at the handle pommel, giving you a much more durable tool.
Camp activities benefit from full tang construction, one such being batoning as it avoids any breakage when splitting wood.
Heavy-Duty Nylon Sheath
Buck provides the specific sheath with every purchase of a Buck knife. With the Reaper 620, Buck includes a heavy-duty woven sheath with an attached belt-loop so you can holster easily while on the go.
While the heavy-duty nylon is a reliable sheath as most sheathes go, you may want to see if you can find a separate sheath that may provide better protection and durability.
Nylon is adequate, but it remains a fabric that can tear over heavy use.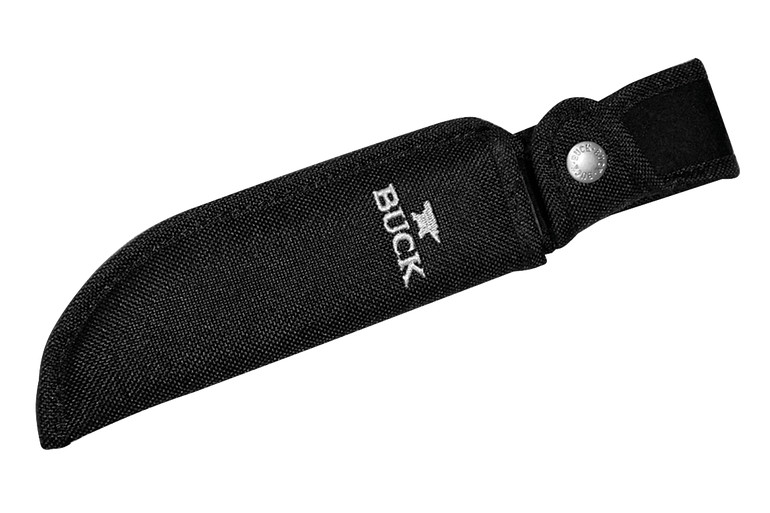 Additional Features
Some features worth mentioning of this knife include:
Buck Lifetime Warranty
Buck knives pride itself on its long-standing reputation as one of the best knife-markers in the market.
As such, included with every purchase of a knife is their Lifetime Guarantee, which offers a full replacement if you find that your knife does not live up to the manufacturer's standards.
Additionally, if you find that your knife has seen better days, you can opt to send it back to them for a small fee, and they can have it repaired and returned to its original sharpened state.
Moreover, if it can't be repaired, you can purchase a new knife for 50% off its standard price as part of Buck's guarantee to always have a sturdy knife by your side.
It's safe to say that whatever happens, Buck knives have your back when it comes to a good knife at your side.
How Does it Compare?
What's a good review if we don't check out some of the other products that Buck has to offer and see if the Reaper 620 stands up against them well.
With this, we'll look at two other survival knives they have in their catalog, the Selkirk 863 and the Pursuit 656.
620 vs. 863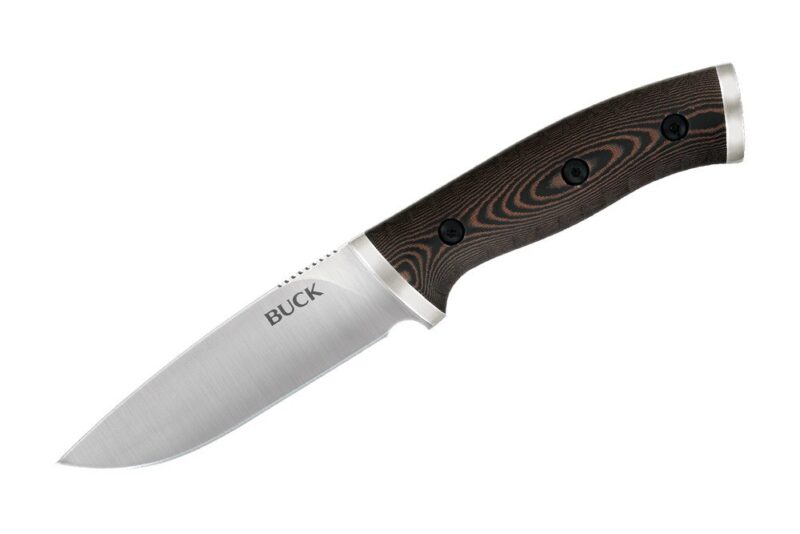 The Selkirk 863 is an entirely different type of knife when compared to the Reaper 620. Despite both being survival knives, the Selkirk's and the Reaper's don't share much else in terms of similarities.
The Selkirk 863's blade, for example, only comes in at around 4 5/8-inches. The Reaper then is more suited for bigger tasks such as batoning and chopping, but shorter blades also come in useful when you need to do delicate work such as carving or skinning.
The Selkirk also doesn't have any blade coating, so it isn't as resistant to corrosion as the Reaper.
The handle is a big difference as well. While the 620 uses molded nylon, the 863 uses a contoured Micarta handle.
Instead of their handles being injection-molded like the 620, the 863 uses a method of combining several layers of materials and resin to mold the knife's handle slabs.
If you appreciate having something large and tactical in approach, you're better off getting the 620. But if you prefer more traditional designs and a smoother blade finish, it may be worth checking out the 863.
620 vs. 656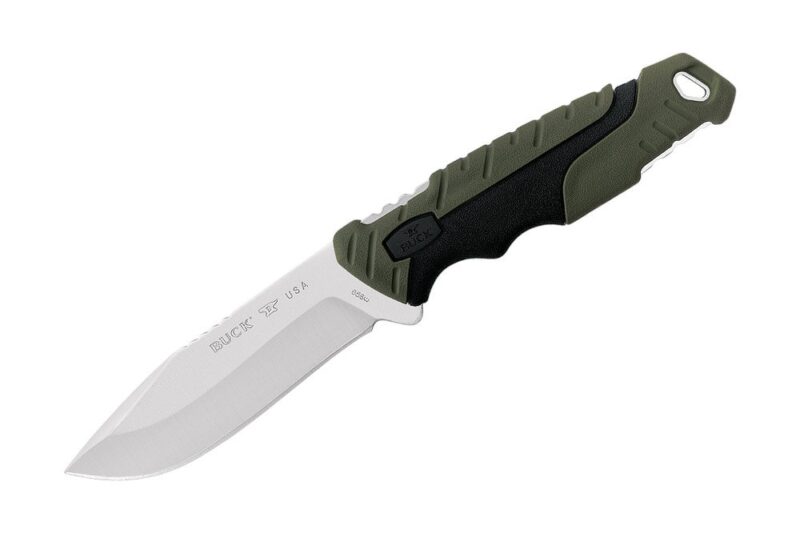 The 620 Reaper and 656 Pursuit might be more similar in design than different. Both employ a more tactical design with molded handles, as well as similar drop point blade tips that make precision work much easier.
In terms of length, the 620 still wins in size as the 656 only comes in at 4 1/2-inches. This again makes close and smaller detail work easier but looses out on sheer power to the 620 Reaper and its 6 3/4-inch knife.
As mentioned above, they both use a nylon molded handle, but what differs is that the 620 is full tang, and therefore more durable, while the 656 is not.
An advantage that 656 has, though, is that its handle comes with an additional rubber composite, which gives it a more non-slip grip, useful for when you're working outdoors in harsh conditions.
Much of these contention points boil down to personal preferences. Style, materials, and overall size all matter as much as what you personally feel is right for you.
Conclusion
It's a bit jarring to try and find a new survival knife that will meet your need as an outdoorsman. The majority of what's in the market now comes with tons of features, so narrowing it down can become a lot easier for the average shopper.
If you want a straightforward and reliable knife that won't hurt your wallet, then the Buck 620 Reaper is as good a choice as any.